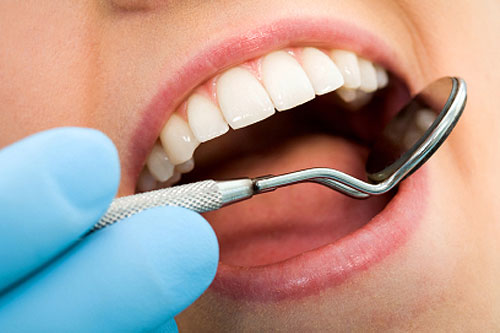 Keep your breath fresh this Valentine's Day
You would never want to ruin the most romantic day of the year only because of bad breath. Bad breath can cause the damage more than you think. According to a survey, almost 50% of 5,000 singles (including both, men and women) voted fresh breath as the most essential thing when getting ready for a date. In fact most of them said they would definitely scrutinize teeth in their potential match. So this sums it all up!
You're married or single, going to your first date or celebrating Valentine's Day for years with your partner, you don't want to get uncomfortable because of your bad breath if you're snuggling up your partner. How would you feel if your other half gives you mouth fresheners as a gift? Of course embarrassed! Here we are going to give you few tips to keep your breath fresh. Most of the things wouldn't be new but we just want to reiterate them for you.
Before going to the Date
• Brush your teeth, gums and tongue- Right before your date.
• To remove the chances of any food stuck in your teeth, floss in the morning and before your date.
• Mouthwash is very important to kill any existing germs in your mouth.
• Eating yogurt or any other dairy based product in breakfast is a good idea to produce good bacteria in your guts.
During Dinner
• Always go for "breath-friendly" foods e.g. food with Parsley and other green garnishes.
• Avoid food having ingredients that can cause bad breath such as garlic and onions.
• Drink lots of water during dinner.
• Keep mints in your pocket.
• Order the dessert smartly. Go for a dessert full of berries, oranges or apples instead of a chocolate cake. These fruits in the dessert increase saliva production and help to enhance    fresh breath.
• Neutralize bad breath by ordering lemon tea after dinner and skip the coffee.
• Keep toothpick or flosser in your pocket. Head to the restroom after dinner and make sure there's nothing stuck between your teeth and clean your mouth with water.
After Dinner
• Chew gum to expel bad breath after dinner & dessert.