Our Team
Our friendly staff is the greatest asset. They are excited about dentistry, have high standards of quality and integrity, and are motivated to achieve the best result for our family of patients.
We pride ourselves on patient communication. Feedback from our patients about an experience in our office is always welcomed.
Our dedicated staff has one primary goal – your utmost comfort! They are all able to answer any questions regarding the latest in dental care. Please feel free to contact at any time.

Our Focus Is On Your Dental Health…
To our new and potential patients, welcome to our dental practice! We look forward to providing you with the highest quality dental care possible. Call us today to schedule an appointment for yourself or any members of your family and friends; we look forward to meet you soon. To our existing patients, thank you for your referrals – we appreciate them!
---
Our Hygiene Team
At Mistry Dental we are committed to providing the best dental care to our patients. Our fully qualified hygiene team uses the latest technologies to deliver high quality dental care in a friendly and comfortable environment. While our practice has been constantly changing and adapting to advancements in the field of dental care, our compassionate patient-centered approach remains the same. Contact us today to book a comprehensive dental cleaning and examination with one of dental hygienists.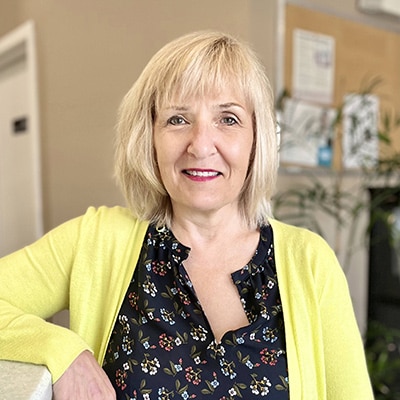 Karen
DENTAL HYGIENIST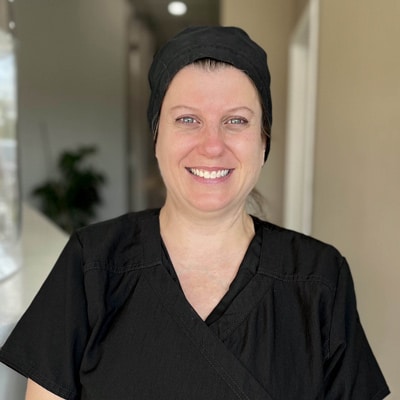 Vicky
DENTAL HYGIENIST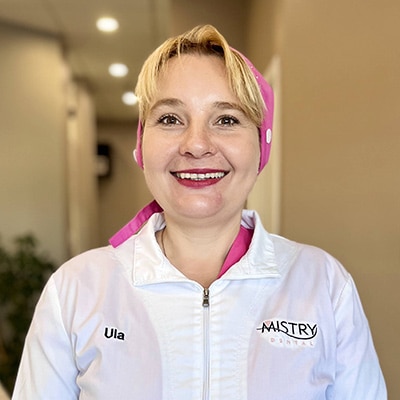 Ula
DENTAL HYGIENIST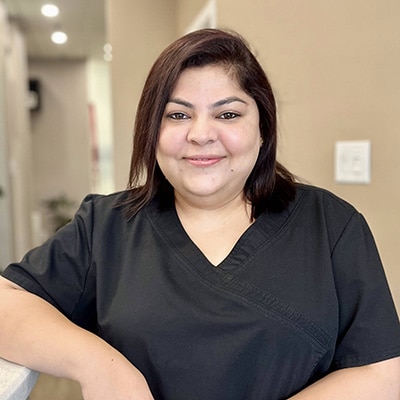 Nidhi
DENTAL HYGIENIST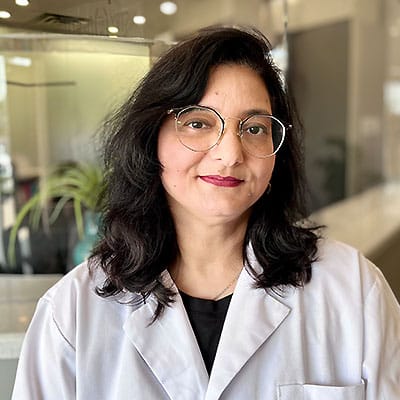 Indra
DENTAL HYGIENIST
Level 2 Dental Assistants
As dentistry evolves, Dr. Mistry increases his practical skills and knowledge and expects every member of his team to meet the same high standards.
At Mistry Dental, every team member is fully trained and certified in their respective governing associations.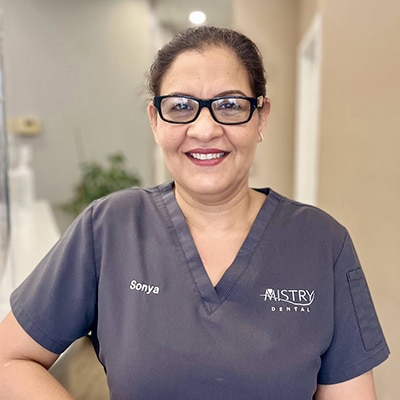 Sonia
LEVEL 2 DENTAL ASSISTANT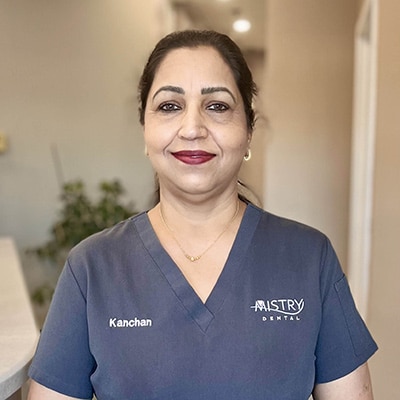 Kanchan
LEVEL 2 DENTAL ASSISTANT
Administrative Team
At Mistry Dental, our administrative team will take care of the treatment logistics for you and your family, and follow up with helpful reminders to help you maintain your healthy smile. Whether you are trying to book a new appointment, modify an existing treatment plan, or inquiring about estimates for proposed treatment, our experienced team of administrators will be happy to help. Our administrators are here to serve you and will provide assistance with understanding your insurance benefits.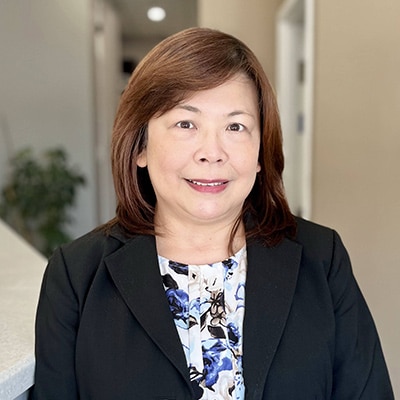 Helena
ADMINISTRATIVE COORDINATOR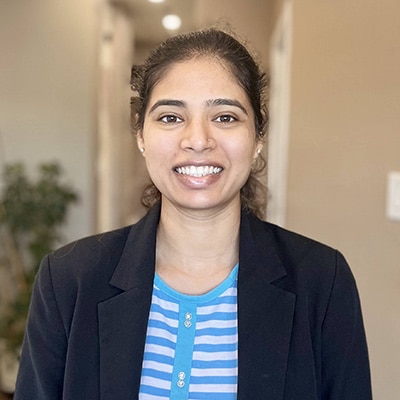 Hetvi
PATIENT COORDINATOR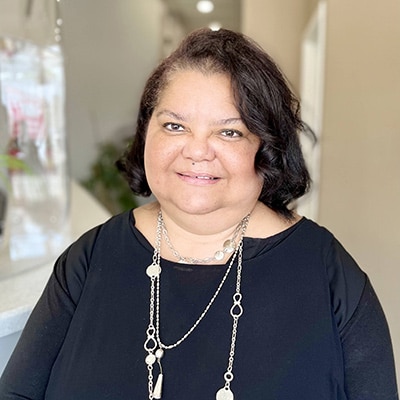 Tanya
OFFICE CONSULTANT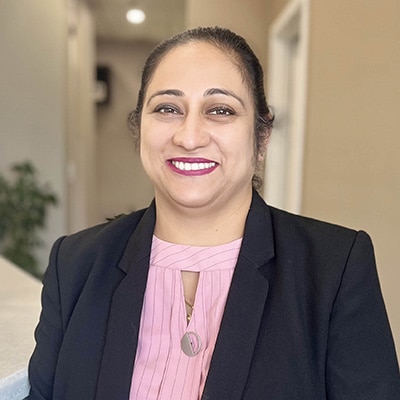 Gurpreet
ADMINISTRATIVE COORDINATOR