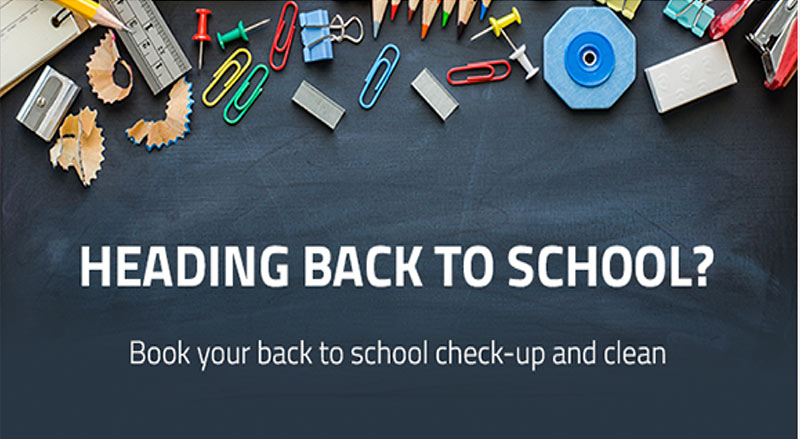 Tips from Mistry Dental 2018
The summer is slowly disappearing and it's time to think about the fall and your 'BACK TO SCHOOL' plans. This should include your child's dental check -up and cleaning. Having a healthy mouth should be one of the most important items on your list. Healthy oral habits are so important in maintaining overall good dental health. Studies show that 20 % of children have untreated dental concerns (cavities).
Here is our 2018 Mistry Dental recommendations:
Arrange a dental check- up/examination and cleaning.
Set a brush/floss schedule for your child/children – minimum twice per day.
Remind your child to rinse (if they are not able to brush at school).
Orthodontic assessment (monitor the jaw growth and development).
Nutritional evaluation- promote healthy eating.
Preventative measures ie sealants.
Mouth protection (sports guards)- prevents mouth trauma.
Make sure your child has current immunization records.
When buying school supplies, it is a good idea to stock up on tooth brushes and floss. It is recommended to change brushes every 3 months and after an illness. As a reminder, change brushes after each report card.
Back pack, check
Booster shots, check
Back to school dental visit at Mistry Dental, check
A healthy and cavity free child is happy and confident. Let us know if we assist you with your back to school dental plans.
We wish all students and parents a wonderful, productive and healthy new school year!!!