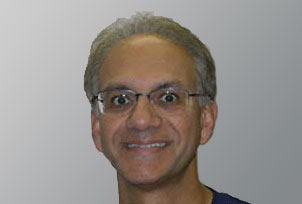 5 Tips for Choosing the Right Dentist
Having a personal dentist like Dr. Mistry is as important as having a personal doctor. If we want to keep our mouth healthy we need to check our mouth at least twice a year, this way we can detect what's wrong way before it becomes something of concern, an unnoticed crack in your teeth that was caused by physical trauma go unnoticed, don't wait for an emergency to look for a dentist!
1 Consult your family and friends
Simple, right? Consulting family and friends is a great way to start; they are a great resource and can tell you their personal opinions about the dentist or their office staff and can answer some questions that you may have, like "how long is the waiting for an appointment?", "how are they treated?"', "how are bills handled?"
Not only family and friends can direct you the right way, but also your insurance company, they can provide contact information of dentist in your area and best of all, you may pay a lower fee if they are a part of the dental insurance company!
2 Location
Always pick a dentist that is close to home or work. In doing so it will be easier to arrange visits and to arrive on time, and on a smaller scale getting to his office will save you money from gas and transport, and is also handy when in case of an emergency.
3 Personal Comfort
Personal comfort is one of the most important things to think about when looking for a dentist. Being comfortable with your dentist helps when explaining your symptoms and when you ask questions about what they are doing or what are the procedures of the treatment and helps in keeping fears and anxiety at bay. When a dentist hears you and understands you it in a positive experience.
4 Professional qualifications and costs
Don't be afraid to ask about the professional qualifications of your dentists, it is very likely that they will be more than happy to tell you about their training. And always be ready to ask about their rates, prepare questions like "is he an affordable dentist?""Does he accept your insurance?""Does the dentist offer flexible payment options?" You have to keep in mind that costs can vary by practice.
5 Dental schools
Dental school? Yes! Dental schools are a great resource since the cost is sometimes lower than visiting a private dentist and the care provided in these clinics is excellent. Often the care is given by a dental student supervised by a dentist who teaches at the dental school. Also, if you don't want to be given care by a student you can always ask their teachers 😉
Ending words
It is easy to think that it is only needed to visit a dentist when we are in pain or when we think that there is something wrong, but that is wrong, a dental visit means being examined by a professional of oral health that can keep you away from emergencies and complications that can adversely affect our lives. Book with Dr. Mistry today for a FREE consultation or simply call 905 890-0200.