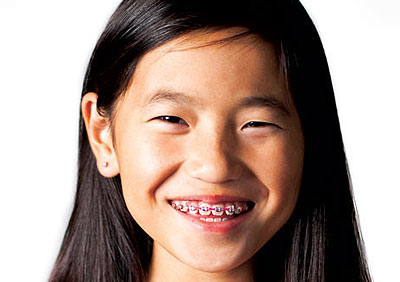 How to make your child love Braces
Convincing your child to have braces is one of the most difficult jobs in the world. It's more like you're asking your stubborn tot to take a nap or persuading your teenager to build healthy eating habits. All in all, it requires a lot of effort and patience to make your kid understand the importance of braces.
This time we decided to give some tips and tricks to the parents to get their children easily on board…
Pre-Braces Party
Kids like celebrations, make them feel special by throwing a pre-braces party. It may make them think of having braces as a cool thing. It shouldn't necessarily be a huge party but a kind of all-you-can-eat junk food party including candies, gums, chips, sweets and other sticky stuff that your child would not be able to have during the time he or she will be wearing braces.
Motivate Kids
Encourage your kids by telling them the braces are not forever, they will be removed but the smile they get in return will remain lifelong.
Inspire Kids
Mostly daughter are worried about their looks and make it difficult for you to convince them. You can make a list of celebrities who have worn braces. The list includes Cameron Diaz, Kelly Clarkson, Dakota Fanning, and Gwen Stefani. It will inspire them and make them feel good.
Style Statement
Always tell your kids to be confident. Highlight the point that braces are not same as before, they come in different colors now and today more options are available. Make them believe that braces are like other cool accessories like glasses or wrist watches etc and can be their style statement.
Praise Beautiful Teeth
To emphasize the importance of braces, keep on praising beautiful teeth. Criticize your own teeth if they are crooked because you never wore braces.